BAKER REAL ESTATE SPECIALIST
BAKER REAL ESTATE SPECIALIST
I am not only an expert in the Baker neighborhood, I am a resident and sell a lot of homes here!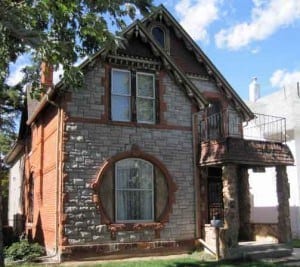 If you haven't driven through this historic area you'll love the diverse and varied home styles. The historical district boundaries are from Broadway west to Fox and from 6th Avenue south to Byers Place. Baker's greatest period of construction was from 1888 – 1893 (although my home was built in 1910 and I am only the third owner), yet the emergence of retrofitting has become very popular.
One of Denver's oldest neighborhoods, Baker has seen many a heyday and revival. Victorian homes stand alongside funky old bungalows, freshly remodeled duplexes and newer condo complexes. Home to many artists & professionals, young families and hip singles, Baker is bounded by Broadway, Mississippi, 6th Ave & the South Platte River. The Mayan Theatre and Blue Bonnet restaurant are local landmarks. Nightspots, galleries, coffee houses and independent shops punctuate this hoppin' neighborhood.
The old bakery on Elati is now beautiful loft-style homes, and the old Byers School is a great example of a unique condo conversion, A few churches and old stores have been remodeled for residential use, and now you'll see many Auxiliary Dwelling Units (ADU's) type carriage houses in the rear of many Baker homes. There is also a sprinkling of new builds intertwining a sleek industrial look. Some of the original architectural styles you'll see are Queen Anne's, Mission Revival, Denver Squares, and Classic Revival.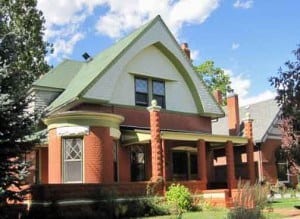 In addition to being charming, lovely and quaint, the location is superb: very close to downtown, US 6, Interstate 25 and two light rail stations. Bordering South Broadway, now also known as SOBO, you will find a wide array of wonderful eateries, fun retail shops, pubs, bookstores, and music.
This neighborhood is extremely popular and on the radar for continued market appreciation.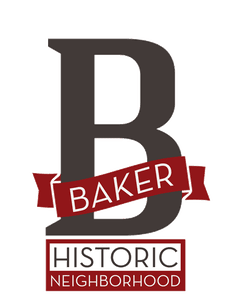 Baker Historic Neighborhood Association This is a very active, influential and supportive group of businesses and homeowners that meet at 6:30 the 2nd Tuesday of every month at the Hirschfield Towers building on Daily Park. Check out the Baker Historic Neighborhood Website Below!
Baker Neighborhood Assoc. Website
Check it out for all the current news and events! Call me and I'll be happy to help answer any questions about this great area.
Below is a great piece from a few years ago, about the Baker revival. Great read!
We are proud to announce that Baker is now part of the city Sustainable Neighborhood program!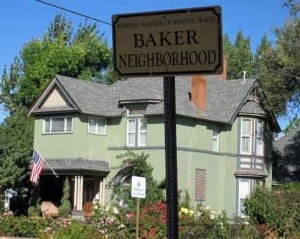 A Bit of Baker History
Originally called "South Side" the name "Baker" wasn't applied until the 1970's. Named after James Hutchins Baker President of the University of Colorado (1892-1914). Baker, however, never lived in the neighborhood. The Historic District is located on land once homesteaded by early pioneers including William Byers who published the first issue of the now defunct Rocky Mountain News; sold to him by John Daily who was the first president of the Board of Park Commissions. Daily Park at Ellsworth and Cherokee is named in his honor.
Baker's history was influenced by nearby facilities. County Hospital now Denver Health was established in 1873 at West 6th and Bannock. A baseball park with grandstands at West 6th an Broadway was home of Denver's professional baseball team from 1893 to 1922.The railroad yards to the west date to the early 1870's.
Architects William Lang and Marshall Pugh, best known for their larger mansions in Capitol Hill designed many Baker residences. Baker's greatest period of construction was at the end of the Victorian era when Queen Anne architecture was at its height of popularity in Denver. At the time of development, cable cars ran along Broadway replacing earlier horsecars. Streets were not paved. Telephones were relatively new and not in every home. Gas and electricity were vying for favor. Women wore high necked dresses with long skirts and many were successful authors, nurses, doctors and teachers.
The Baker District was listed on the National Register of Historic Places in 1985.
-exerpt from The Baker Historic District by Nancy L. Wildmann